Accelerate your team performance, today!
The strength of the group will always outweigh the talent of the individual.
It's high time to invest in your team development!
All-in-one
Team Development

Platform
We combine the engagement of experiential learning and gaming, robustness of behavior science and power of technology & data to accelerate teams' performance through 3 to 12 months team development journeys.
1000+ trust us to

accelerate

their performance
You set the goal. We provide the journey.
3 to 12 months team development journeys to enable your team achieve peak performance.
Building Agile Teams & Squads
Moving from theory to practice, we improve your agile ways of working!
Creating High Performing Teams
A thorough & engaging team development process to reach Stage 4 of High Performance!
Enabling Remote & Distributed Teams
Improving your teamwork with a focus on digital and remote collaboration!
Onboarding New Teams
Setting you and your team up for success in your first 100 days to reach peak performance.
Powered by technology & data.
Anchored in research.
Human

above all.
Anchored around 30+ years of Research
This is made possible through a partnership between GDQ Associates and aeqlia. 
Both partners share a strong belief that learners and teams can get the best of all worlds: a fun, collaborative and engaging learning experience based on proven research and methodology to improve their performance on-the-job. 
Data-driven diagnostic and measurement
Through our partnership with GDQ Associates, leading research company, our approach is founded on 30+ years of research and development around High Performing Teams by Susan Wheelan, PhD.
Focused on Collective Intelligence: fun & engaging
We use our Miki Island multi-player game-based learning program to allow teams to practice and experience the behaviors and characteristics of Agile & High Performing Teams in a psychologically safe environment.
Sustainable Self-Organized Teams: long-term results
We focus on the developmental process to becoming a High Performing team so that the results and outcome outlast the actual engagement with the team.
Our certified team coaches will be your partner along the way, helping you and the team manage long-term goals and cruising through the 4 stages of team development!
I am impressed by the amount of real work-life value teams have taken from this journey. Not only it was interesting, but it's applicable.


The set of changes in behavior and attitudes initiated have boosted the agile growth and performance of our teams.





The journey brought the regional team together and created an inclusive and connective tissue between colleagues.

It was a very immersive and energizing journey to facilitate our teams' key learnings of high performing teams, inclusive collaboration and agile decision making all for performance improvement back at work!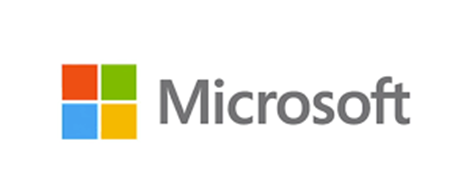 The journey created a fun and safe environment for the team to discuss everyone's working style as well as stop and reflect on our performance back at work.

I would highly recommend it to create high performing teams, especially for team onboarding!





On-demand

Webinars & Podcast
Introduction to the IMGD Model x GDQ and Miki Island​
Improving team development in the remote age
See how GDQ Associates and aeqlia offer teamst the best of all worlds: a fun, collaborative and engaging learning experience based on proven research and methodology to improve their performance on-the-job. All digital and remote.
In this episode, get the chance to sit down and chat with CEO and Founder of Aeqlia, Oussama "Ouss" Labib about his mission to improve team development at scale!



Join our community of licensed coach, consultant and training organizations that use Miki Island and our team development platform for their own clients!
We are very happy to have onboarded on this journey with Aeqlia.
Their new solution is a perfect complement in our growing portfolio to offer the market both through our partner network and for regional roll-outs with clients.
Aeqlia brings a new perspective on team building and team coaching that will fit very well with our other offerings.
Enhance your team's performance with us. Today!
160 Robinson Road,
#14-04,
Business Federation Centre, SGP (068914)
Contact us: learner@aeqlia.com
3 Boulevard de Verdun, 
45000 Orléans,
France
Stockholm, 
111 22, 
Sweden